Quality. Clarity. Opportunity.TM
Qlarant delivers customized quality improvement solutions to uncover risks and solve complex, real-world problems. All for the benefit of the people you serve.
Our subject matter experts are the best in the industry — with expertise to identify what's working, what's not, and opportunities for improvement. Our powerful technology sifts through massive data sets to perform highly complex assessments of multiple programs and providers. Take decisive action, create a positive impact and sustain the gains.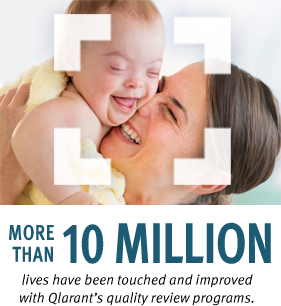 Quality Improvement Solutions
Let's Talk Quality Improvement:
Find out how Qlarant can help you uncover risks and optimize program quality and performance.