Helping to improve the health of individuals and communities.
Our organization was founded 50 years ago to improve health care and human services for all. That important work continues today. As a not-for-profit, Qlarant Foundation remains focused on reinvesting in our people and resources to better support our clients' missions — rather than be beholden to stockholders.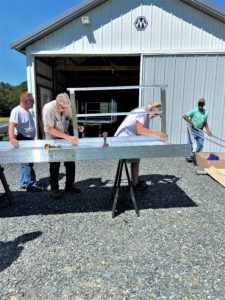 Grants and funding. Because we are committed to improving health, Qlarant Foundation provides charitable grants to organizations in Maryland and the District of Columbia seeking to improve health equity, awarding grants up to $50,000 per organization annually. We prioritize grants based on a project's potential to improve access to care and quality of health services for individuals and communities.
See our Applications section below for more information on applying for our grants.
Grants and Grantees
Current Grantees – Grantees awarded funds in 2023.
Grantees From Previous Years – Check out our grantees from previous years.