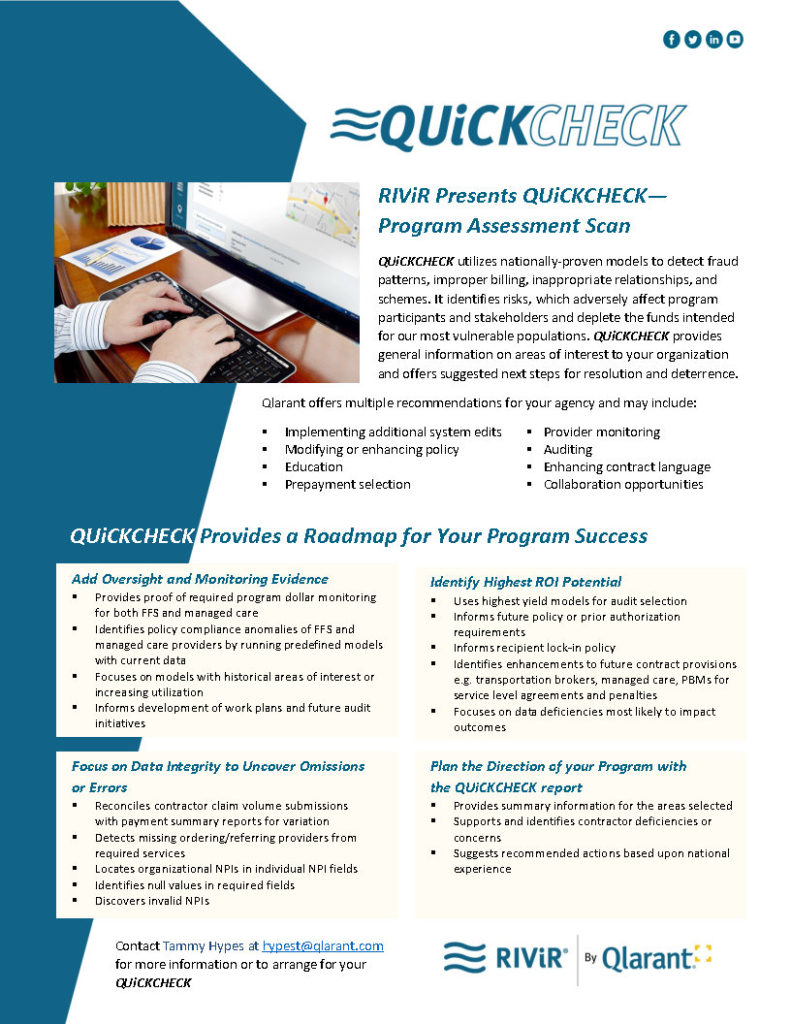 RIViR® Presents QUiCKCHECK – Program Assessment Scan
QUiCKCHECK utilizes nationally-proven models to detect fraud patterns, improper billing, inappropriate relationships, and schemes. It identifies risks, which adversely affect program participants and stakeholders and deplete the funds intended for our most vulnerable populations.
QUiCKCHECK provides general information on areas of interest to your organization and offers suggested next steps for resolution and deterrence.
---
Learn more about the RIViR® Risk Solutions Suite