N Street Village, Inc. Grantee Spotlight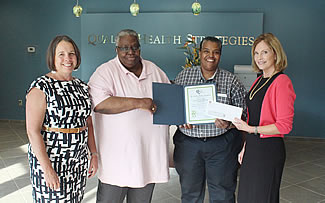 N Street Village, a community of empowerment and recovery for homeless and low-income women in Washington, DC, was founded in 1972. In 1995, after a successful capital campaign, N Street Village opened a new building to house its programs, including supportive services, program housing and affordable housing apartments.
The organization provides comprehensive services addressing both emergency and long-term needs to approximately 1,000 women each year to achieve personal stability and make life-changing gains in their housing, income, employment, mental health, physical health, and addiction recovery. A grant of $25,000 was provided to hire a part-time outreach advocate to engage women currently not connected to insurance and health care and connect them to these services.