Light House Grantee Spotlight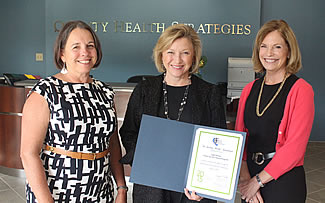 For 25 years, The Light House has provided emergency shelter, transitional housing, homeless prevention, and related support services to people who are homeless and at risk of homelessness in Anne Arundel County and central Maryland. It is a 24 hour, seven day a week program that provides a structured environment in combination with professional clinical services to support and promote behavioral change and recovery, while empowering clients to gain the tools towards self-sufficiency.
Light House was awarded $10,000 for its Power Up Your Pantry Program. The program provides cooking and nutrition classes in Spanish and English to people who are homeless or at risk of homelessness. Participants receive groceries and cooking utensils. This comprehensive nutrition program is designed to improve health outcomes that can lead to increased self-sufficiency and improved quality of life.