Quality Health Strategies Announces the Launch of Qlarant
posted on March 1, 2018
NEW BRAND CELEBRATES A RICH 45 YEAR HISTORY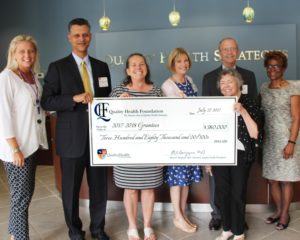 Easton, MD, February 26, 2018– Quality Health Strategies Inc. announced the comprehensive rebranding and new name of its subsidiaries. The rebranding program unifies the companies of Health Integrity, Quality Health Foundation and Delmarva Foundation under one brand umbrella:  QLARANT.  (Pronounced Clair-Ent) The new moniker comes a new logo, style, and website (www.Qlarant.com).
"It's quite a challenge for one word to encapsulate everything that these unified groups stand for," said Qlarant CEO Ron Forsythe. "The name Qlarant pulls it all together. It's a strong name that represents our core values and emphasizes the quality and clarity our company brings to our clients."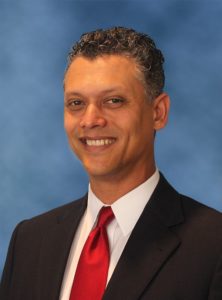 Quality Health Strategies has provided 45 years of quality service to a variety of industries through its subsidiaries. Delmarva Foundation is well respected for being a trustworthy quality and peer review organization. Health Integrity, LLC, has earned a reputation for excellence in program integrity, auditing and investigations. Both companies hold numerous contracts with the Centers for Medicare and Medicaid Services (CMS). Quality Health Foundation has worked to improve the health status of underserved communities by providing charitable grants to organizations in Maryland and the District of Columbia. It has provided over $4.5 million in grants.
"The work we have done as Health Integrity, Delmarva Foundation, and Quality Health Foundation is remarkable," commented Deborah Keller, Vice President of Human Resources. "By bringing our groups under one brand umbrella, we have the opportunity to really benefit our clients and unify our team in a way we've never seen before."
Qlarant's Solutions suite includes Quality Improvement; Fraud Waste and Abuse; and Data Sciences/Technology. These combined skills will benefit clients by focusing the wisdom of decades of experience under one brand.
About Qlarant
Qlarant is a not-for-profit nationally respected leader in fighting fraud, waste & abuse, improving program quality, and optimizing performance. The company uses subject matter experts and innovative data sciences and technology to help organizations see risks, solve problems, and seize opportunities. Solutions are customized for health and human services organizations, government agencies, and financial and insurance companies. The Qlarant Foundation is the mission arm of the organization and provides grants to services provided in underserved communities. Qlarant employs nearly 500 people and has a 45-year record of accomplishment improving the performance of some of the Nation's most important programs. www.qlarant.com
# # #
If you would like more information about this topic, please contact Pat Boos at 410-819-3553 or email at boosp@qlarant.com